Last Tuesday, I wrote an article, wondering if a short-term bottom was in. Sure enough, after that article was published, the market took another dip. However, buyers quickly came back in. The past few days have been volatile, but, stocks look ready for a bounce. Since the last CPI report, even energy stocks have fallen, pretty sharply in fact.
XLE


Stocks such as EOG, XOM, CVX have tumbled down from their recent highs.
Let's take a look at the SPX: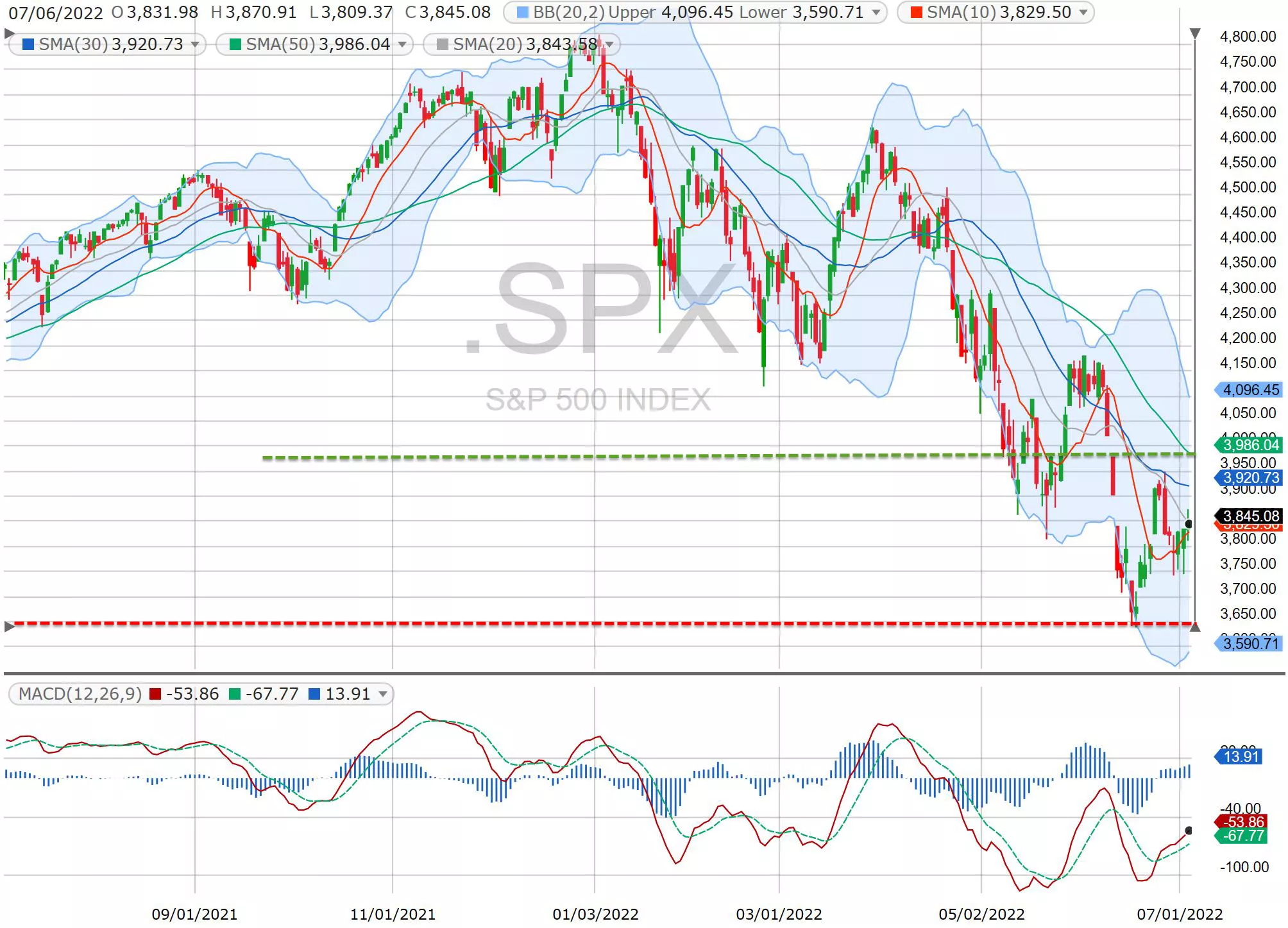 After the recent dip, SPX has been working hard to stay afloat, keeping its close above the 10-day MA in past few days. The 10-day MA, in fact, has turned up. From the above chart, we can see that the market now has quite a wide trading range, from 3650 to about 3980. Tech stocks have been beaten down hard. So, they may have more room to bounce.
Internet stocks are drawing a bottom, led by GOOG and META. NFLX may look interesting for a long-term buy here. Biotechs have been in the news and showing strong buying interest this week, especially and COVID vaccine stocks, such as NVAX, MRNA, and BNTX. These stocks have turned higher. VERU jumped +13% on Wednesday and is showing another +17% higher in after-hours trading, after reporting positive clinical results.
We have jobs report on Friday and new CPI on July 13, next Wednesday. Also, the new earnings season is about to kick off. I think we are in for a few days of "upside volatility", then, we'll have to see how the CPI is, in response to the recent interest hikes. We may see 3900 get tested again and wait for the CPI numbers.
Good morning and HappyTrading! ™