I think we should have gooten a higher price but its still a 100%+ gain
CenterState Bank Corp. has agreed to buy Charter Financial Corp. in Georgia in a cash and stock deal valued at $360.1 million.
The deal gives CenterState (NASDAQ: CSFL), based in Winter Haven, its first entry in commercial banking in the Georgia and Alabama markets, including Atlanta, where Charter Financial's CharterBank has nearly a dozen branch offices.
CenterState CEO John Corbett said as recently as February that he viewed Atlanta as a logical expansion market for the bank.
CenterState has completed 16 acquisitions of Florida banks since 2009, growing to more than $10 billion in total assets. It's the second-largest bank headquartered in the Tampa Bay area, lagging only Raymond James Bank.
Charter Financial (NASDAQ: CHFN), headquartered in West Point, Georgia, had $1.6 billion in total assets as of Dec. 31.
The deal is expected to close in the fourth quarter of this year. After the deal closes, CenterState will have about $12 billion in total assets, gross loans of $8 billion, deposits of $9.5 billion and a market capitalization of about $2.5 billion, a press release said.
CenterState already is familiar with the Georgia and Alabama markets through its correspondent banking unit, which is based in Atlanta and manages business relationships for about two-thirds of the community banks in the two states.
But the bank is excited to have a traditional banking presence in Atlanta, Corbett said in the press release. The Atlanta metro area is the second-largest in the southeast United States by population.
Charter stockholders will receive 0.738 of a share of CenterState common stock and $2.30 in cash for each outstanding share of Charter stock they hold. Based on CenterState's stock price of $27.72 as of today, that equates to $22.76 a share for Charter stock.
TRENDING
Tampa Bay Times to slash dozens of jobs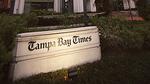 Five-star, boutique hotel with rooftop pool coming to Water Street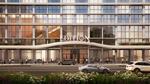 2018 CFO of the Year
May 10

Stephens Inc. was financial advisor and Nelson Mullins Riley & Scarborough was legal counsel to CenterState, while Sandler O'Neill + Partners was financial advisor and Alston & Bird was legal counsel for Charter.